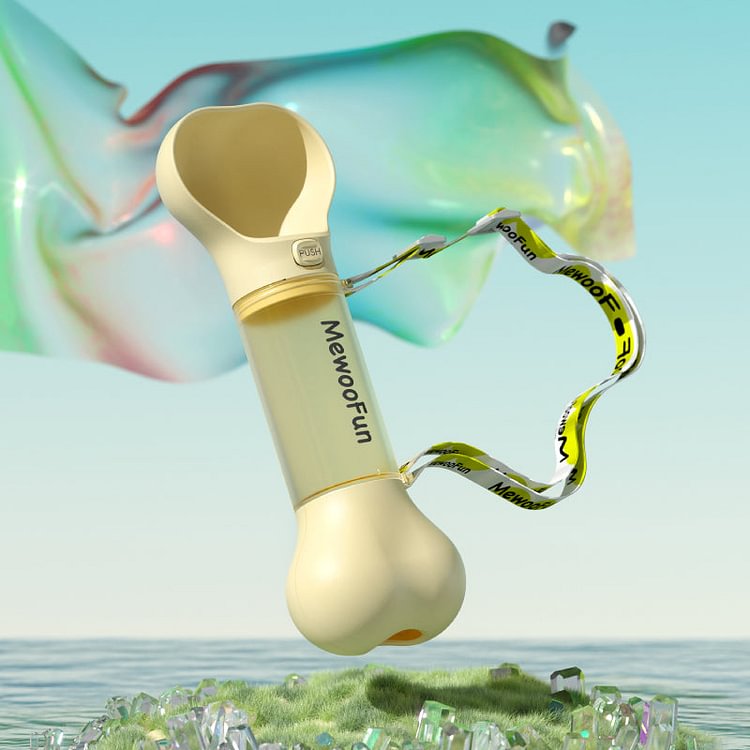 【Portable 2 in 1】Our pet water bottle is portable for daily use. It also contains a poop bag storage on the bottom, which is really convenient for walking or travelling with your lovely pet friends.

【Healthy Material & Leak Proof】The dog water bottle is made of high-quality food-grade material.Silica gel seal ring plus lock key design make the pet water bottle doesn't leak.

【Recirculation Design - No Water Waste】Simply press water key lightly to fill water , and release to stop water. Just keep pressing the button to let the extra water flow back to the bottle, very suitable for one-handed use.

【Unique Design】Our dog water bottle is designed with adorable the "Bone" shape that dogs love. It has a large slot of 4 inches that ensures large dogs drink water easily, and cats, rabbits, or other small pets can also drink water conveniently.

【Ideal Gift for Pets】Our dog water bottle have many colors to choose(e.g. whtie,pink,green,yellow).We strive to get the best water bottle for your lovely pets.