The Best Way to Keep Your Cat Warm This Winter
Jul 18, 2022 by mewoofun
What is a cat window bed?
Window seats are the perfect way to keep your cat warm this winter. By providing a sunny spot for them to lounge in, you can help them stay toasty all season long." If you're like most cat parents, you want to do everything you can to keep your feline friend comfortable during the cold winter months. And one of the best ways to do that is to provide them with a sunny spot to lounge in. Window seats are the perfect solution. By letting your cat enjoy the warm sunbeam that comes in through the window, you can help them stay toasty all season long.
The benefit of using a cat window bed?
1. you cat will love it
If you're looking for a way to enjoy the outdoors without having to leave the comfort of your home, a cat window bed might be the perfect solution for you. These beds provide a safe and comfortable place for your cat to relax and enjoy the view, while keeping them away from any potential hazards. There are a few things to consider when choosing a cat window bed, such as the size and type of window, the location, and the type of bed. Size and type of window: Make sure the cat window bed you choose is the right size for the window. If the cat window bed is too big, it could block the view.
2. It's good for their health
Window seats are the perfect way to keep your cat warm this winter. By providing a sunny spot for them to lounge in. If your cat loves to lounge in the sun and watch the world go by, then the Cat Window Bed is the purr-fect spot for them. This innovative cat bed attaches securely to any window, giving your kitty a comfy place to nap while enjoying the view. The Cat Window Bed is made of sturdy construction and features a removable, washable cushion for your cat's comfort. It's the purr-fect way to give your cat the best seat in the house!" If you have a cat, you know that they love to find the perfect spot to sun themselves. And what better place for them to enjoy.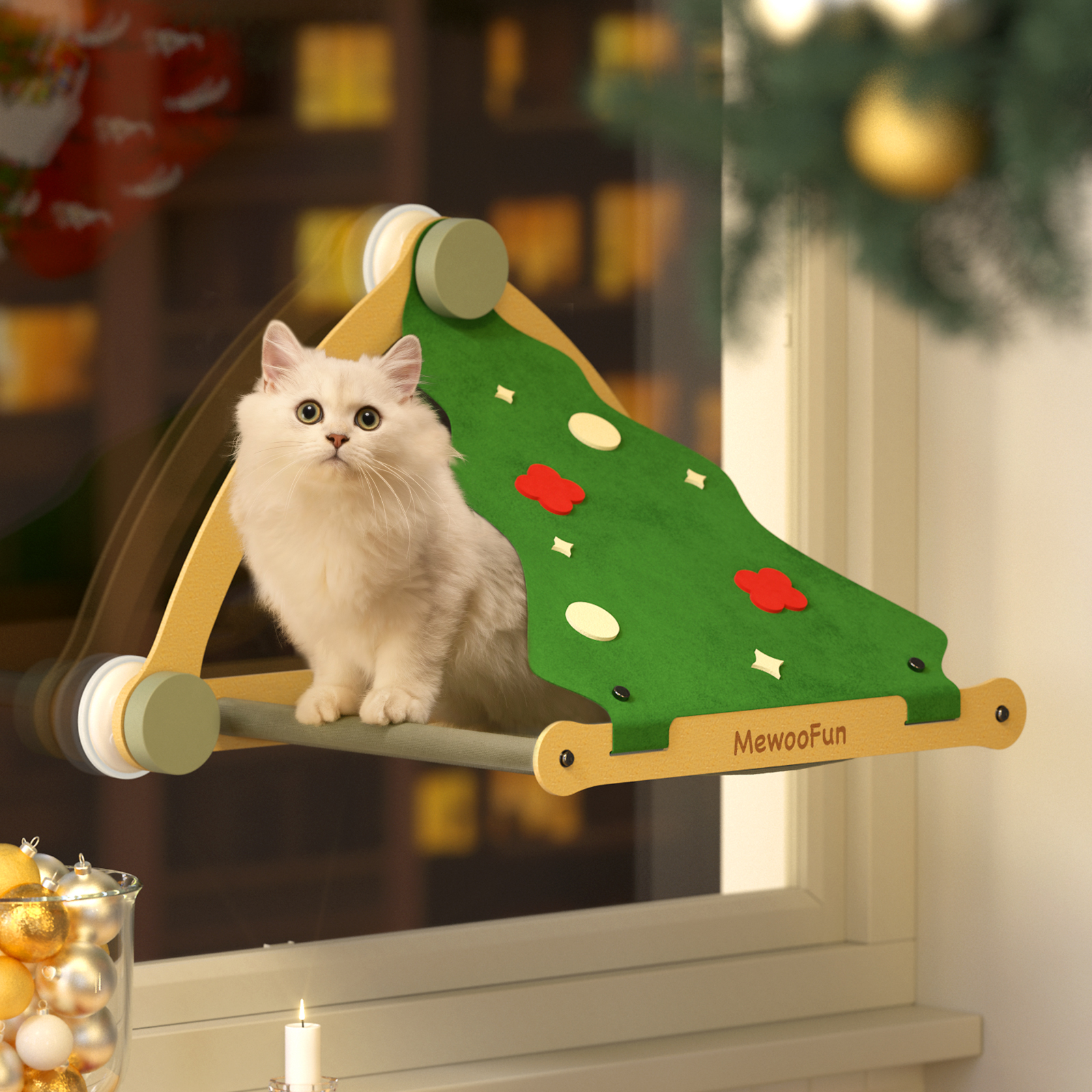 Consider your cat's personality
Without having to drill anything or using suction cups. Super easy to move from window to window and it doesn't hurt the wall or window frame. PLEASE make sure your window fit the hooks (Minimum 0.8" Gap Depth, Minimum 0.2" Gap Width) before placing order.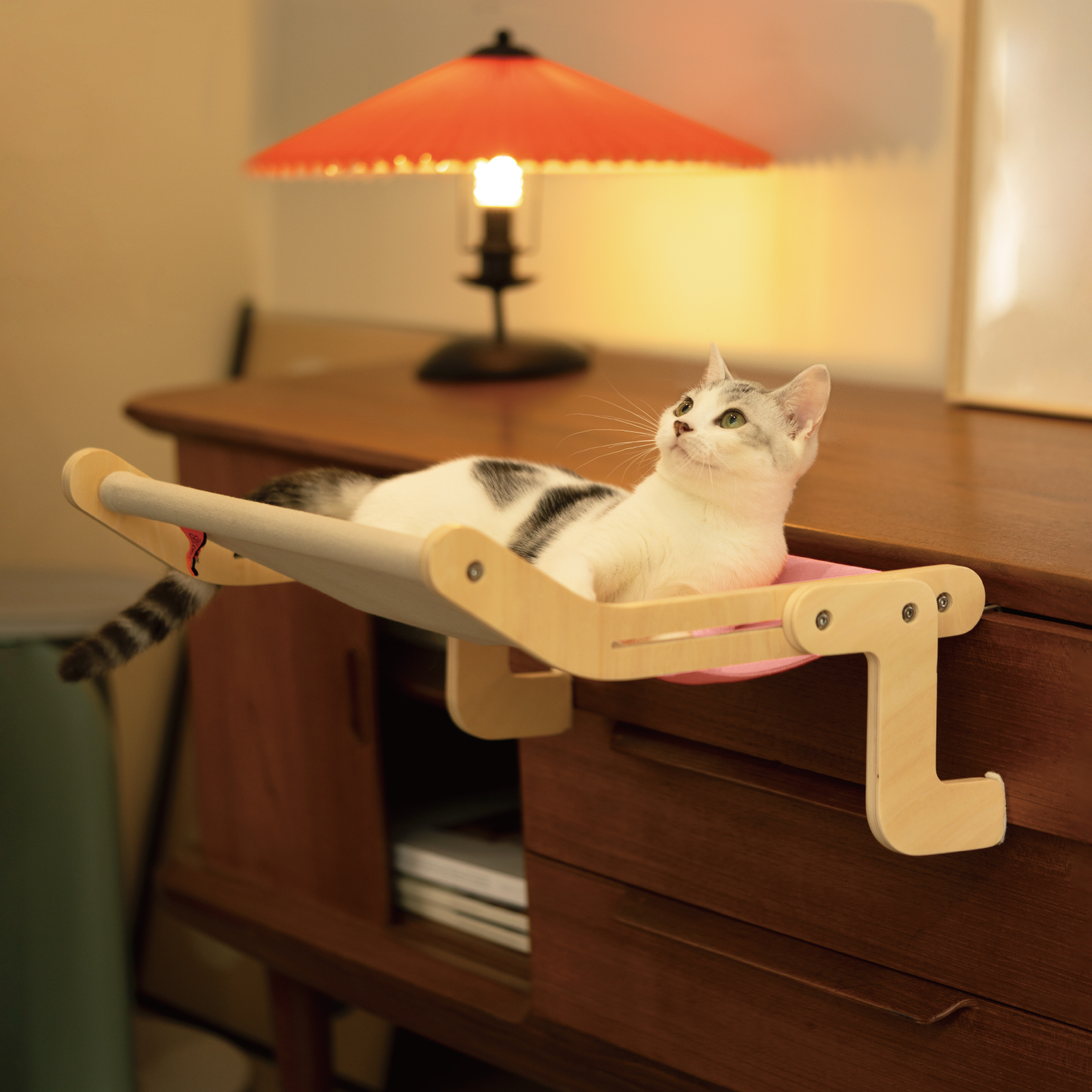 Choose the right place
By adjusting the distance between the hook and the supporting leg, it can be easily installed on the window sill, cabinet, drawer. It can easily be removed to close the curtains and just as easy to put back up. Following our instruction and finish it within 10 minutes. The hook has a 6 inch adjustable distance to satify different wall thicknesses. Felt gaskets where under the supporting leg could protect the wall.
Choose the right size
Compared to suction-mounted window shelves, our cat bed structure design is more stable. You don't need to worry suction cups drop problem. It can hold up to 40lbs, suitable for multiple kitties or a large cat.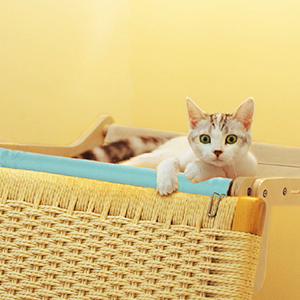 consider the material
Provide them a comfortable sunbathing spot. Cat enjoys sitting at a high vantage point to look out of the window nice view. The window hammock will be your cats favorite spot to hang out.
Offering a shady place indoors
Cats need places to get out of direct sunlight, like a window ledge or tree perch where they can lie and sleep. If you don't have these, try getting your kitty a small tent or shelter that will allow them to escape from strong rays while they nap. Placing one next to an air conditioner could also be a solution—the cooler air will entice them over. And if you're looking for ways to help your pet stay hydrated on hot days, try filling their water bowl with ice cubes! This will help keep it nice and cold for longer.