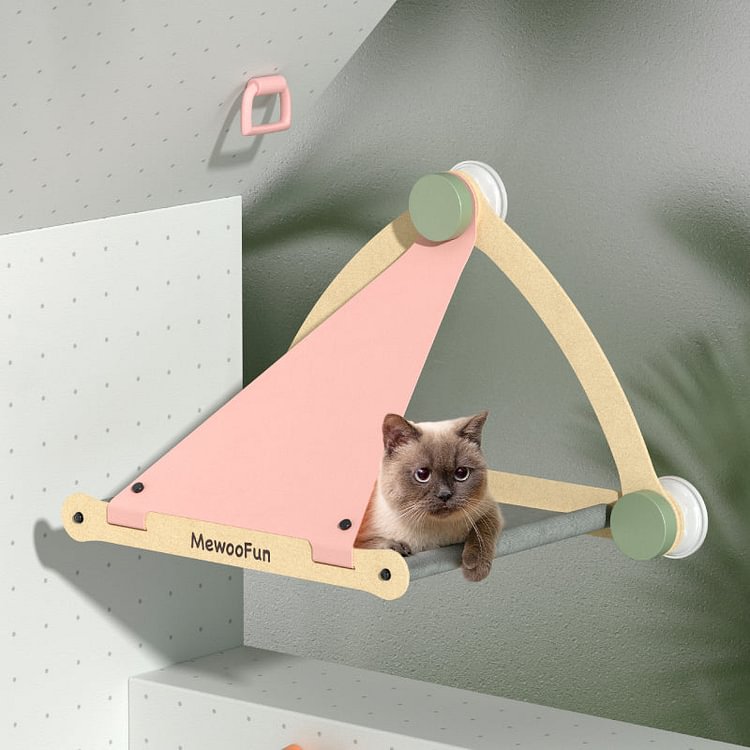 【Strong Suction Cups】: This cat window perch uses a 3-layer suction cup design, which can maintain a strong suction state for a long time. It can hold up to 30lbs. The 4 suction cups can be firmly adsorbed on a smooth surface such as glass, ceramic tiles, stainless steel, mirrors, etc.
【Two Types of Installation】:One is the Tent window hammock suitable for timid cats and keeps a sense of security, applicable within 30lbs. The other is an open cat window perch suitable for lively cats, applicable within 26lbs. Provide different leisure experiences for cats of different personalities.
【Easy to Assemble】:This Cat Window Perch is easy to install, you can install or remove the cat window perch in a few minutes. you can change the installation status at any time
【Save space】:It is perfect for cats that like to bask in the warm sun or active cats that desire a high vantage point. It is both a cat window hammock and a space-saving cat bed instead of taking up space in your home.